Additive Manufacturing in General Aviation to Hit $3.3 Billion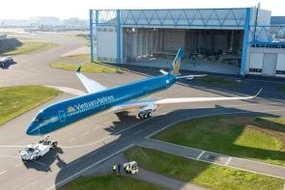 As aviation companies continue to leverage 3D printing and additive manufacturing (AM) techniques in their manufacturing operations, AM equipment and material suppliers will reap the rewards. According to SmarTech Markets Publishing's report, "Opportunities for Additive Manufacturing in Commercial and General Aviation," revenues from additive manufacturing hardware, software, materials and services in non-defense commercial and general aviation will reach $1.7 billion in 2020, and then grow to $3.3 billion in 2022.The Airbus A350 XWB includes numerous 3D printed parts. Courtesy of Airbus.
Driving that growth are projects like the Airbus A350 XWB, which the company says used more than 1,000 3D printed parts during construction. Earlier this year, Honeywell International announced it was testing a new heat exchanger manufactured using 3D printing.