August


Materials development requests on the rise
The ability to 3D print custom and industry standard metals has been at the top of most additive manufacturing (AM) user's wish list since the first 3D printed metal component was printed over three decades ago. Demand for novel AM powders continues to rise, with more companies buying additive manufacturing (AM) hardware and scaling their AM usage, but availability is still limited.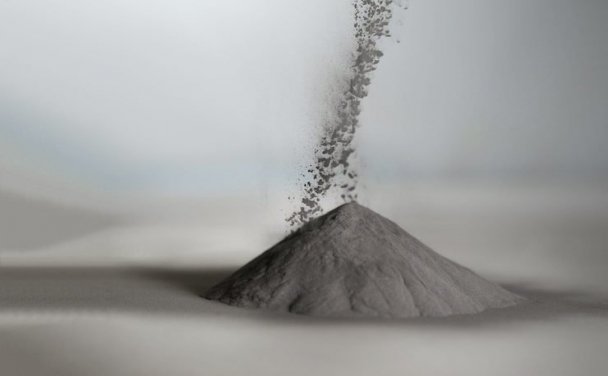 Elementum 3D's proven success in expanding the printable metals library regularly generates a wide variety of metal material development requests from the AM community. We have listed some of our most recent inquires to give our readers an inside look at what materials end users are interested in printing in the near future. 
Aluminum 3000 and 5000 series is sought after from customers looking to optimize current parts with 3D printed versions that would benefit from our property enhancing RAM technology and the design freedom of additive manufacturing.  
Aluminum Bronze is a good fit for hydraulic applications which requires high hardness and good corrosion resistance.
A1000-RAM1 has been requested by several customers, including a very large transportation manufacturer. This material would introduce a highly conductive material with adequate strength for most applications, essentially marrying A1000-RAM10's strength with and A1000-AM conductivity.
Titanium metal matrix composite (Ti MMC) would exceed the wear resistance over the industry standard Ti64 and provide wear resistance values comparable to cobalt chrome. Growing industry interest will be the trigger for development of Ti MMC

It's show time in Chicago
Rapid + TCT is one of the largest additive manufacturing (AM) trade shows in North America and is expected to be bigger than ever as it celebrates its 30th year. We are excited to be one of over 200 hands-on exhibitors ready to share real-world additive manufacturing solutions with visitors and interact with industry leaders from around the world. The event will be located at McCormick Place, September 13-15 in Chicago, IL.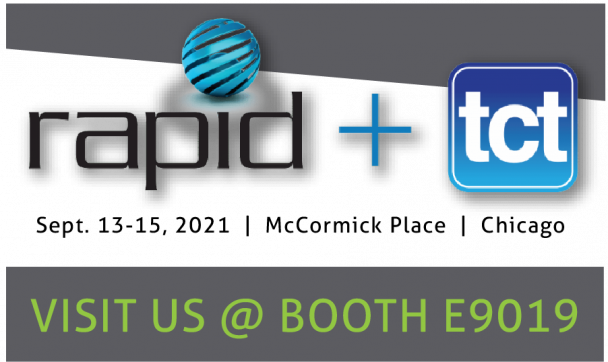 We look forward to you visiting us at booth E9019 and the opportunity to discuss how our advanced materials for metal AM can support your manufacturing goals. Please contact us for complementary tickets if you're planning on attending the event. 


Elementum 3D adds SPEE3D's cold spray AM technology
On July 27, 2021, Elementum 3D announced the acquisition of a SPEE3D cold spray metal 3D printing technology. With the addition of a WarpSPEE3D metal 3D printer, we now have the latest tool for advancing our current additive manufacturing (AM) capability.
The WarpSPEE3D is SPEE3D's large format cold spray metal 3D printing machine able to build multiple components at once up to 1000mm x 700mm in diameter. It has the capacity to print 30 tons of metal parts per year and is 100 to 1000 times faster than traditional metal 3D printing methods. The WarpSPEE3D system uses supersonic jets of metal powder to fuse material through a kinetic-to-thermal energy transformation.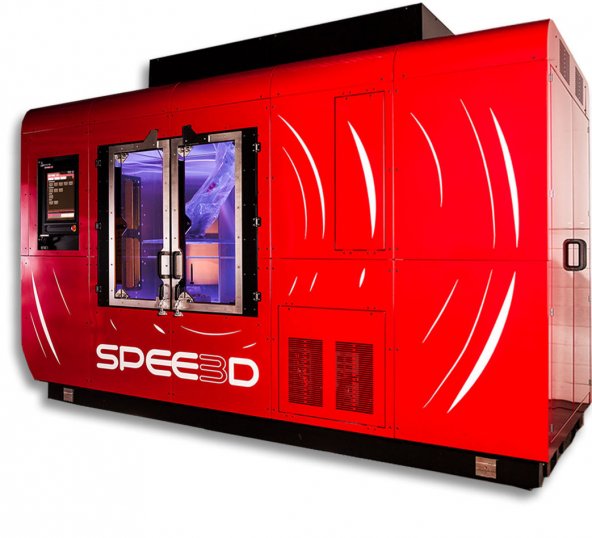 "We are very excited about partnering with such a pioneering company such as Elementum 3D. Their additive manufacturing and material expertise will help to bring Cold Spray Additive Manufacturing to the forefront and quite literally change the way parts are manufactured in several industries," states Byron Kennedy, CEO of SPEE3D.
The acquisition enables Elementum 3D to offer a rapid and cost-effective cold spray solution for customers who require large, high-quality metal AM parts for applications such as Defense, mining, oil and gas, aerospace, automotive industries, and more.
"We are confident the acquisition of SPEE3D's technology will be an excellent addition to our current capabilities. Developing and applying Elementum 3D materials to SPEE3D's cold spray printers is a major step forward towards our goal to offer customers a comprehensive range of AM solutions," stated Dr. Jacob Nuechterlein, CEO of Elementum 3D.

Why are print parameters included with Elementum 3D powders?
Elementum 3D provides printing parameters with the purchase of Elementum 3D powders because they are the most important factor to increasing efficiency when 3D printing a high quality component. Printing parameters provide the processing information required to coordinate the printing of a component using a 3D printer, equivalent to the instructions required to bake a cake!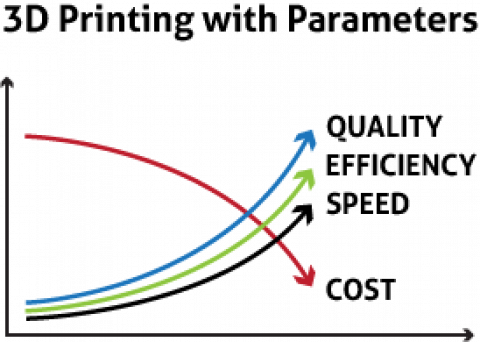 For over six years Elementum 3D has honed its expertise in developing advanced high-performance AM materials along with the parameters required to print them. The development and maintenance of our material parameters are regularly reviewed and updated for all Elementum 3D-approved laser powder bed fusion printers and others. This practice ensures the end user will consistently print high quality components.

Given the importance of parameters, it is amazing how often AM powders are sold without parameters. A primary reason for extended delays in 3D printing is from not having parameters available. When parameters are not provided end users will most likely experience difficulties achieving expected material properties and consume a great deal of time using inefficient trial-and-error techniques.
Inclusion of printing parameters with all Elementum 3D materials is just one of the ways we are making additive manufacturing more attractive to manufacturers. Another is providing heat treatment schedules (included when necessary)!


NASA JPL test A6061-RAM2 parameters
JPL has advanced new alloy qualification to a new frontier with the printing of a scaled-down model of the Mars Perseverance rover wheel.  While many from several industries have designed and printed various components to test A6061-RAM2 parameters, the JPL printing of the rover wheel is a first. Their attention to detail is impressive. They included flexures in the suspension design and the grousers are straight, making it clear that this is the wheel from Perseverance.
While this is a test component, we are nevertheless excited to see that JPL is researching new additive manufacturing alloys for future space travel applications.