December 2022


Wrapping up 2022 with two in-depth video podcasts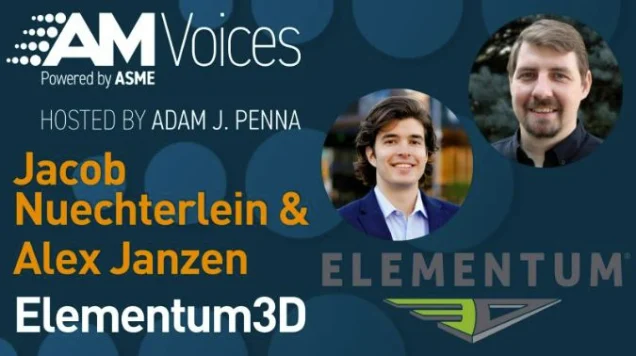 AM Voices chats with our Founder and President of Elementum3D, Dr Jacob Nuechterlein and Director of Business Development, Alex Janzen. They speak about current expansion and how our materials aid in the advancement of 3D printed production parts and groundbreaking applications.
TOPICS INCLUDE:
Rhenium material development (DARPA funded) update
Hypersonic – nickel alloys
Metal matrix composites – ODS materials
Heat exchanger applications
NASA to F1 racing and beyond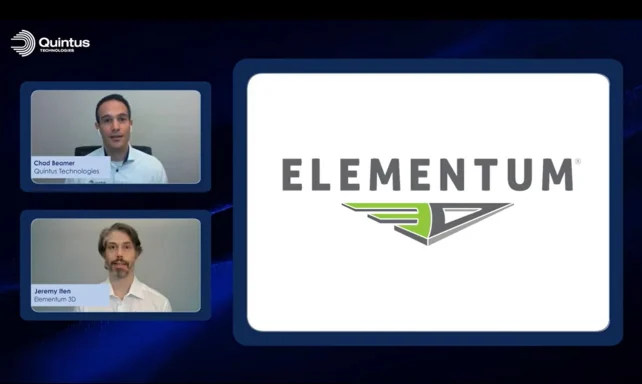 Quintus Technologies' "Tech Talk" features Jeremy Iten, Chief Technology Officer of Elementum. This video podcast covers our novel Reactive Additive Manufacturing (RAM) technology and the impact it is having on advancing 3D printed metallic structures.
TOPICS INCLUDE:
Elementum 3D's patented RAM technology explained
Challenges and solutions of printing desirable materials
Optimization of traditional AM materials
Hot isostatic process (HIP) advantages
What's next?

TRADESHOWS
AMUG – May 19 – 23 | Chicago, IL USA | Booth 56

SPEAKING EVENTS
TMS 2023 Annual Meeting & Exhibition (The Minerals, Metals, and Materials Society) – March 19-23, 2023  |  San Diego, California USA  |  Presentation Title: Using analytical solidification models to solve solidification cracking in laser powder bed fusion processed Ni-based alloys