Elementum 3D Achieves ISO 9001:2015 Certification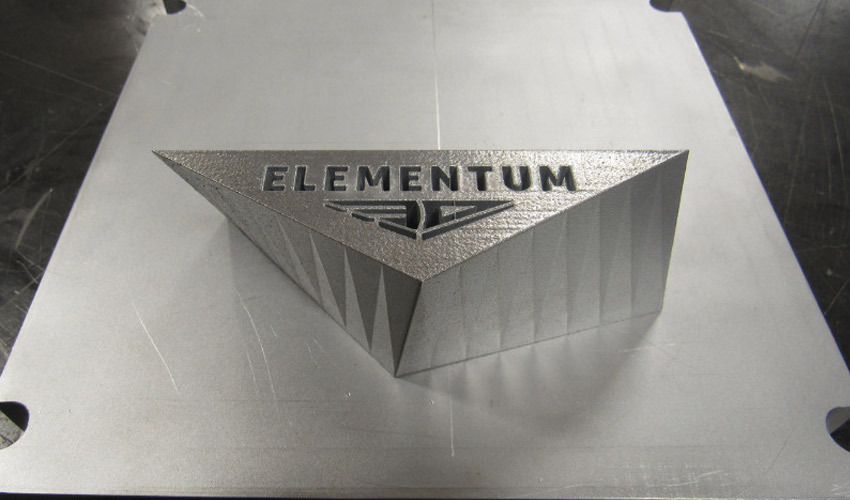 Erie, Colorado – Elementum 3D, a developer and supplier of groundbreaking metal additive manufacturing (AM) materials, today announced that it has achieved ISO 9001:2015 certification for quality management.
The scope of Elementum 3D's certification, issued through Denver-based ISO 9001 management certification firm Platinum Registration, Inc., includes the design and manufacture of advanced metals, composites and ceramics; development of new manufacturing processes; and the manufacture of prototype and production parts to customer specifications and beyond.
"This is an important milestone for Elementum 3D," said Dr. Jacob Nuechterlein, Elementum 3D president and founder, "It's a rigorous process to become ISO 9001:2015 certified. Our staff worked very hard with Platinum Registration's auditors to demonstrate we meet the requirements of the standard. Not only does that make us feel confident we're the most efficient that we can be, it assures our customers that we have a completely transparent and robust management system; and that means we have reliable, repeatable, continuously improving business processes so that our customers receive the best value for their money."
Dr. Nuechterlein further said that implementing management procedures in accordance with the high standards of ISO 9001:2015 allows Elementum 3D to solidify its world-class position in the industry and provide its customers with confidence they've partnered with the industry leader.
About ISO 9001:2015
Established by the International Organization for Standardization, ISO 9001:2015 is recognized as the worldwide standard for quality management systems and practices. The standards body provides requirements, guidance, and tools for companies and organizations that want to ensure their products and services consistently meet customer requirements and that quality is consistently improved. It can be used by any organization, large or small, regardless of its field of activity.
ISO 9001:2015 has been implemented by over one million companies and organizations in over 170 countries. More detail at: http://www.iso.org/iso/home/standards/management-standards/iso_9000.htm
About Platinum Registration
Platinum Registration is a Denver-based, ANAB-accredited management system certification body. Over one million organizations worldwide are independently certified, making formal management system standards the most widely used management tools in the world today. Platinum's clients include service and manufacturing organizations in North America and Canada. Platinum's audits ensure that clients conform to international and national standards, assuring customer satisfaction and positioning them for growth in the marketplace. For more information, visit: www.platinumregistration.com.
About Elementum 3D
Elementum 3D was founded by Dr. Jacob Nuechterlein in 2014. Elementum 3D's mission is to significantly expand the selection of metals additive manufacturing materials by introducing advanced metal alloys, superalloys, and composites, and providing optimized printing processes, performance data, and expert guidance that saves time and money and reduces AM frustration. Find more on Elementum 3D at elementum3d.com, and on LinkedIn, Facebook, and Twitter.