June 2022


New fatigue report proves A7050-RAM2 outperforms 7050 wrought
Elementum 3D's A7050-RAM2 aluminum alloy, developed specifically for additive manufacturing, recently completed room temperature fatigue testing, and is shown below together with 7050 wrought aluminum alloy MMPDS raw data. The testing on both materials was performed with a stress amplitude of R-ratio of -1 and used a testing run-out of 10,000,000 cycles for the A7050-RAM2 material. Wrought AA7050 is used for applications needing high toughness, strength, fatigue resistance, and stress corrosion cracking resistance and is used in many industries, especially in the aerospace sector. 
Fatigue testing helps determine a material's ability to withstand cyclic loading conditions. Fatigue in metals and alloys can lead to the failure of a material at stresses well below the yield point of a material through repeated loading of the material in service. The fatigue life of a material is evaluated based on how many cycles it takes for a material to fail at a given stress cycle.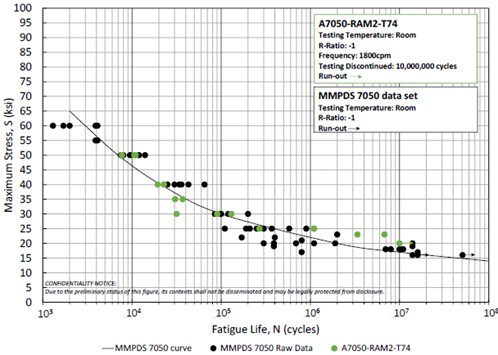 7050-RAM2 fatigue results are shown by the green points. Published values for wrought AA7050 from an MMPDS 7050 data set are shown by the black points and black fit curve in Figure 1.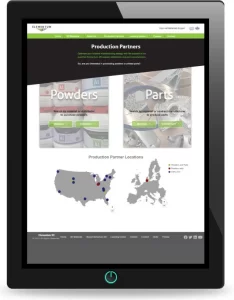 Our new interactive Production Partners webpage is constructed to simplify your search for an additive manufacturing (AM) material and a production solution. We are providing the most efficient solution for you to find, research, and purchase from one of our qualified powder distributors the perfect material for your part production, in addition to pinpointing an experienced contract manufacturer for your part production.
Our Production Partners page features two sections:
Powders – featuring friendly dropdowns which enable you to select the most qualified material for your printing initiative and distributors
Parts – featuring a list of qualified partners who are experienced and experts at printing parts with our high-performance materials
We value and respect your desire to rely on us to provide world-class AM products and direct you to turn-key parts production providers; all leading to a comprehensive and turn-key materials ecosystem. Together and with our Production Partners, we will assist you with the advancement of your innovations.
Erie, Colorado USA  |  Full-time, $30 – $34 an hour
Erie, Colorado USA  |  Full-time, $25 – $30 an hour
Erie, Colorado USA  |  Full-time, $18 – $21 an hour
Erie, Colorado USA  |  Full-time, $30 – $34 an hour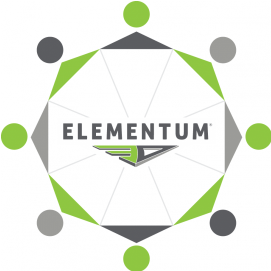 High-performance metal 3D printing alloys take hold at Rapid+TCT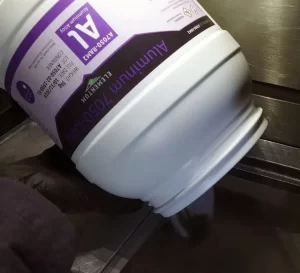 For Elementum 3D, this year's Rapid+TCT event marked a transition from needing to educate the industry about our patented reactive additive manufacturing (RAM) technology and commercially available high-performance additive manufacturing (AM) materials to customers telling us about their active AM projects and production already taking advantage of our high-performance materials with amazing results.
Our materials experts were engaging in completely different conversations throughout the three-day event. AM users were revealing the projects and applications that have been greenlit to print with high-performance aluminum alloys. They also explained that the decision to move to higher performance alloys was based on analysis of how printable aluminum alloys have evolved from a single casting alloy (AlSi10Mg) to enhanced AM versions of high-strength wrought aluminum alloys like 6061, 2024, 7050, and 7075. Moreover, advanced dispersion strengthened alloys like A1000-RAM10 are gaining traction due to their high specific stiffness, reduced CTE, wear resistance, and excellent performance at elevated temperature.
Service bureau partners also chimed in with specific comments related to increased print orders with our materials beyond Elementum 3D's involvement. This transition is directly related to our overarching plan to expand their line of printable materials to support the customer's growing AM demands. "Greater adoption of printable high-strength aluminums and other advanced alloys is a complicated and slow process, but it's all worth it when our team was fortunate to experience the shift to acceptance first-hand at Rapid," said Steve Wagner, VP Sales at Elementum 3D.
The transition to advanced manufacturing processes offers a unique opportunity to choose the right material for the application and take advantage of high-performance materials coupled with improved part design. The interactions at Rapid provided an exciting opportunity to observe the embrace of new generation materials by designers, engineers, and decision makers to enhance performance, extend part life and reduce total cost. All industries can benefit from new technologies and innovative materials and we can all celebrate the mindset of leadership and innovations that are helping build a better future.
Elementum 3D builds upon existing cyber data protection procedures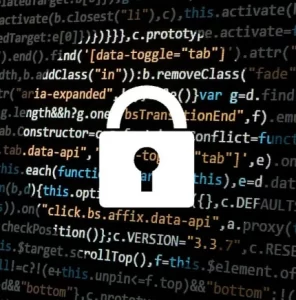 In today's world, cybersecurity is a key issue for virtually all organizations. Critical infrastructures, including advanced manufacturing, are regularly targeted by activists, nation-states, competitors, and criminals seeking profit.
Elementum 3D is on the leading edge of today's digital manufacturing landscape and we take seriously our responsibility in managing the potential new risks and challenges the Fourth Industrial Revolution brings. We are vigilant about protecting data confidentiality, integrity, and availability and are compliant with the National Institute of Standards and Technology (NIST) Special Publication (SP) 800-171.
NIST SP 800-171 provides an outline of 110 controls for protecting Controlled Unclassified Information (CUI) in nonfederal systems and organizations. These controls align with cybersecurity best practices, and the provided recommendations can serve as a good foundation even for organizations not handling government CUI. The NIST SP 800-171 controls also serve as the core of Defense Federal Acquisition Regulation Supplement (DFARS) clause 252.204-7012 and the Department of Defense Cybersecurity Maturity Model Certification (CMMC) program. We are continuously evaluating and improving our cybersecurity policies, procedures, and controls and intend to become CMMC certified once DoD auditors are available for us.