Mapal Mass Manufactures Drills to Perfection with 3D Printing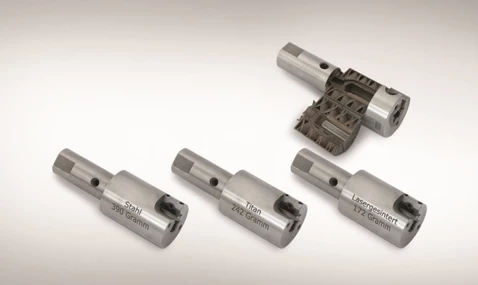 Although we aren't always aware of it, the number of companies using 3D printing for end-use manufacturing of parts is constantly growing. Most of the times, they rely on AM to produce industrial components and tools; however, the first commercial end use products are arriving and, this time, we are not talking about toys or experimental designs and decorative items, but serious QTD insert drills from Mapal, 3D printed in metal with Concept Laser's LaserCUSING technology.
This case study shows exactly how and why additive manufacturing can be integrated into a company's workflow, not just for prototyping, but for actual serial manufacturing of superior complex parts. Up until now, the insert drill QTD had only been available with a 13 mm minimum diameter and it was characterized by a central cooling duct in its basic body.