May 2018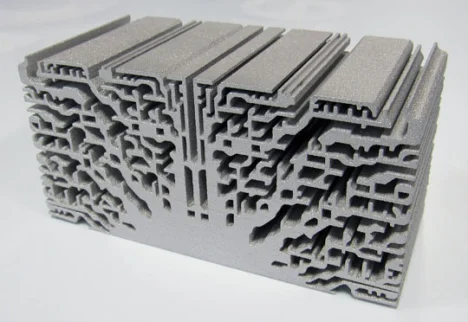 Newest Aluminum material features high thermal conductivity
Elementum 3D's pure aluminum product AL1000-AM is an excellent solution for thermal management systems that require high thermal and electrical conductivity while meeting strict weight restrictions. Applications such as lightweight heat sinks, heat pipes and electronic packaging are well suited for an additive manufactured pure aluminum. Please contact us you are interested in a powder sample or receiving test parts printed out of AL1000-AM.
---
Snapshot of our Nickel Superalloy MMC Product & Purpose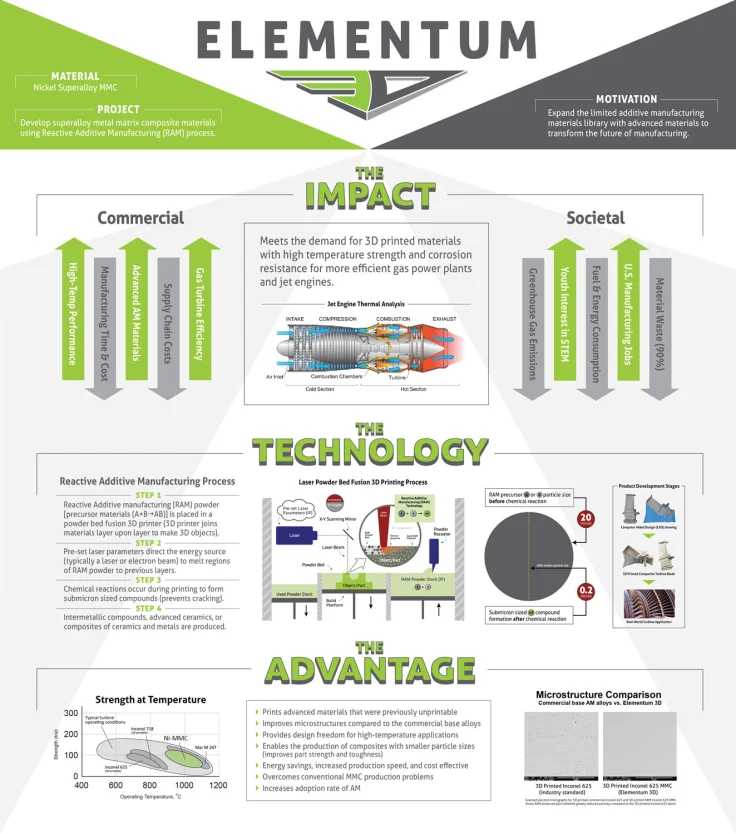 Our NSF Phase II project is underway and we invite our e-newsletter subscribers to take a sneak-peek at how and why the National Science Foundation is supporting Elementum 3D in developing a nickel superalloy MMC material for additive manufacturing.

Understanding Metal Matrix Composites Part 2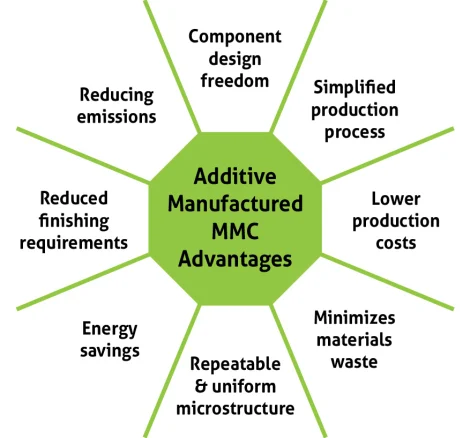 In the March 2018 issue of Momentum, we defined and covered the pros and cons of casted metal matrix composite (MMC) materials. In this month's issue we discuss merging MMCs game changing material properties with the design freedom of additive manufacturing (AM) and tell the story of why this perfect marriage of material and technology has failed to exist until now.
Why use Additive Manufactured MMCs?
Additive manufacturing is one of the fastest growing design and production processes in the world and has only begun to scratch the surface of its enormous potential. AM offers end-users the ability to efficiently develop prototypes and production parts without the need to invest in costly tooling and molds, produce near net shape parts with complex features and consolidate parts to increase strength, reduce weight, and simplify design and assembly. Even with these compelling benefits, AM is still an emerging industry and has many obstacles to overcome to fully mature as a widely used manufacturing option. Limited AM material options are one critical obstacle to widespread AM adoption.
High-performance metal matrix composites for AM can provide significant and disruptive benefits to industry, military, and environment. Imagine the transformative effect MMCs can provide through reduced weight, improved stiffness, higher specific strength, increased use temperature, and improved life. MMCs materials take advantage of the benefits of additive manufacturing by… Read more

Getting to know Elementum 3D newest teammates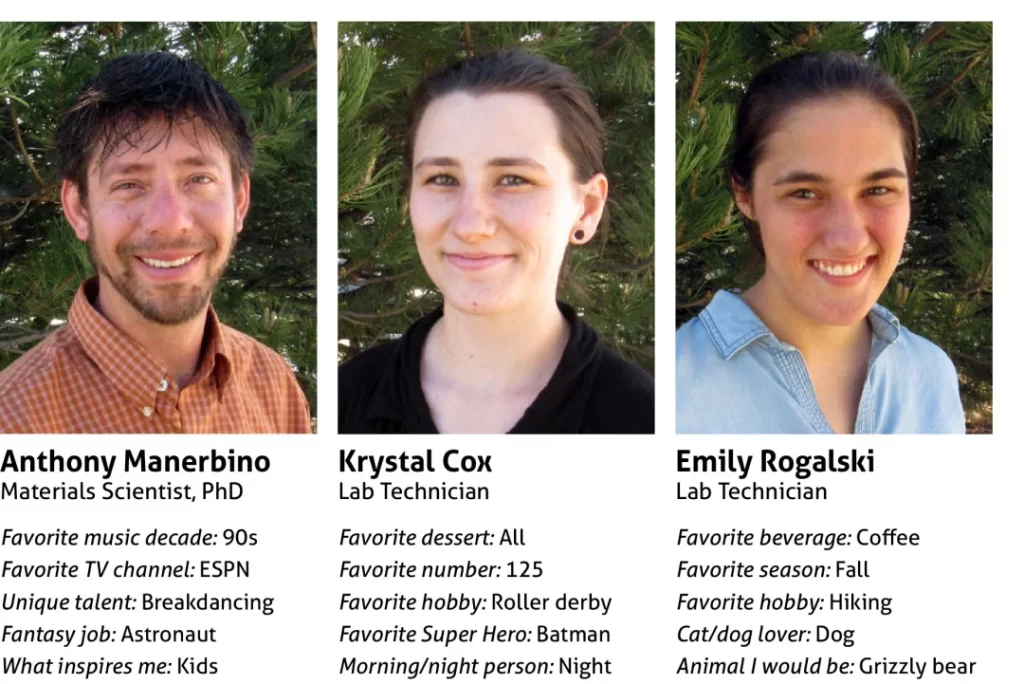 ---

EOS M400 has arrived
A seemingly never-ending supply of EOS wooden crates of all different shapes and sizes arrived on Tuesday, April 24. It was like Christmas, but instead of wrapping paper on the floor it was shrink wrap, metal brackets and wooden panels. We have enthusiastically assembled the EOS 400 and have already completed our several builds.
---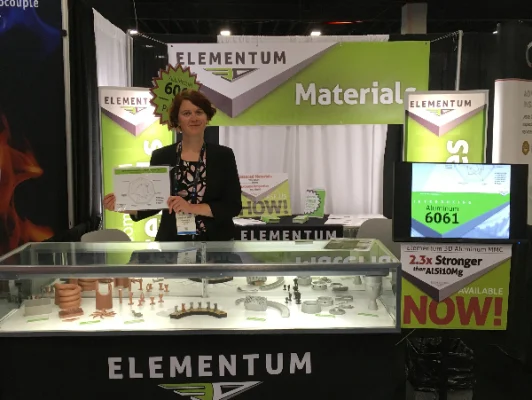 Exhibiting at Rapid+TCT was worth every penny
Prior to attending a major trade show, we all fill our heads with visions of huge rooms filled with potential buyers, investors or industry partners, but are these pricey and time consuming events worth it? For us, yes! One thing that is guaranteed — we will be in front of people who "get" what we do and are equally captivated by the design freedom additive manufacturing can deliver.
Connecting electronically with people is cost effective, but truly connecting face-to-face at a trade show, like we did at the recent Rapid event, is where relationship ROI pays dividends. In this setting we can sense visitors excitement as they step up to our booth, introduce themselves, hold sample parts in their hands and direct the conversation to their interests. All the while, we can see their eyes fill with ideas and dots start connecting to conjure up new solutions resulting in new questions. It's a very powerful experience for the visitor as gears in their brains quicken to a feverish pace.
This kind of personal interaction is exhilarating and its why we will continue to invest our time and money into events like Rapid+TCT. We hope to one day share big ideas with you at a future trade show.
---
Dragonfly swoops in as our newest Italian partner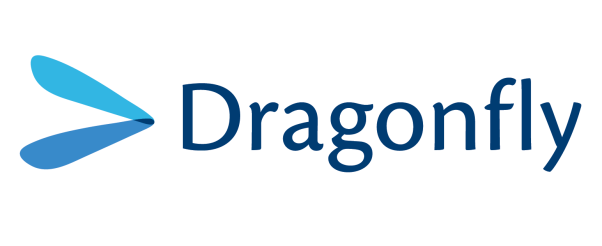 Our partnership with Dragonfly stems from our joint pursuit to provide customers with versatile services and innovative 3D printing solutions. Recent activity with Dragonfly has solidified our partnership and we look to combine efforts to better support Dragonfly's clients.

Are you pointing the youth you know towards a career in AM?
Has 3D printing opened your mind to unimaginably possibilities? Now think about how a child's mind would be attracted to the ability to create practically anything in a flash. We all should be 3D printing evangelists, pointing the next generation of scientists, engineers, designers, artists and inventors to the amazing world of manufacturing 4.0.
Check out this article: Jobs that are expected to be created or get a boost from 3D printing
Contact us with your thoughts on this question and we will respond to you directly.


Meet our team and learn more about how and why we are passionate about developing superior metal-based materials and parameters for additive manufacturing.
OPEN HOUSE VISITS
All are welcome to drop by our Erie, Colorado facility on the second Friday of any month from 4 – 6 pm.
TRADE SHOW VISITS
September 13- 16 IMTS 2018: Chicago IL, Booth #432403
October 9- 11 Aluminium 2018: Dusseldorf, Germany, Booth #10/C07
November 13- 16 FormNext 2018: Frankfurt, Germany, Booth #TBD