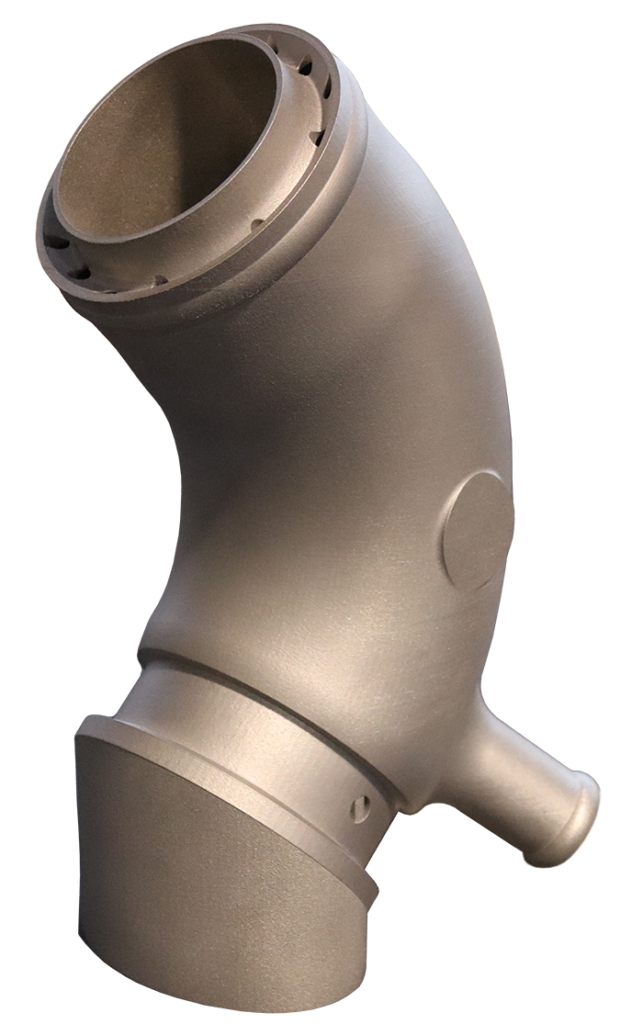 The Most Advanced Nickel Superalloys

In addition to traditional versions of gas-atomized, nickel alloy additive manufacturing powders, Elementum 3D offers innovative, dispersion-strengthened nickel AM powders with advanced features, thanks to our proprietary RAM (Reactive Additive Manufacturing) process.

RAM gives nickel alloy additive manufacturers the opportunity to 3D print more types of components. These nickel alloy AM powders are mixed with ceramic elements, yielding dispersion-strengthened metal matrix composite (MMC) nickel powders with optimal flow and superior product performance, even in the most challenging environments.


Our nickel alloy powders come in a range of formulations, sizes, and shapes for use in: 
Laser powder bed fusion (LPBF) additive processes, also referred to as selective laser melting (SLM) and direct metal laser sintering (DMLS).
Blown powder directed energy deposition.
Other leading powder additive manufacturing processes.

We also formulate and test innovative RAM-based formulations of nickel alloy AM powders to provide the specific alloy properties the client requires.
Elementum's RAM Nickel Alloy Additive Manufacturing Powders
In our patented RAM process, we mix gas-atomized nickel alloy materials with ceramic particulates to deliver nickel alloy powders with higher performance than unmodified, off-the-shelf varieties.
This can make all the difference for manufacturers that need to reliably 3D print their nickel-based components with characteristics like:
Excellent mechanical strength and creep resistance so products maintain their form over time at high temperatures and under high force or stress loads.
Good surface stability.
High levels of corrosion and oxidation resistance.
Greater tensile strength at room and high temperature.
More Information on RAM and MMC
Our RAM technology utilizes exothermic chemical reactions to synthesize product materials during the additive process, forming the desired metal matrix composite.
MMCs have a continuous metal matrix phase and one or more additional phases, such as sub-micron ceramic reinforcements. Combining different materials in this way can produce a unique and advantageous set of high-performance properties for the part.
The MMC formulations are customized by varying the:
Type and fraction of the reinforcement material.
Size and shape of the reinforcement.
Production methods.
Thanks to the RAM process, many previously un-weldable and unprintable nickel alloys are now available for 3D metal printing with enhanced processing flow and spreadability.
Elementum3D is a reliable source of high performing nickel alloy additive manufacturing gas-atomized powders.
AM Powder Research & Development Services
Our team of additive manufacturing materials experts also provides materials and application development guidance for our customers. We custom-mix and then test new varieties of nickel alloy powders based on a customer's detailed product specifications and their 3D printing processes. We also advise them on application processes to improve reliability, yields, and part performance.