October 2022


Elementum 3D joins NASA and 3D Systems in AM Copper webinar – Register Now!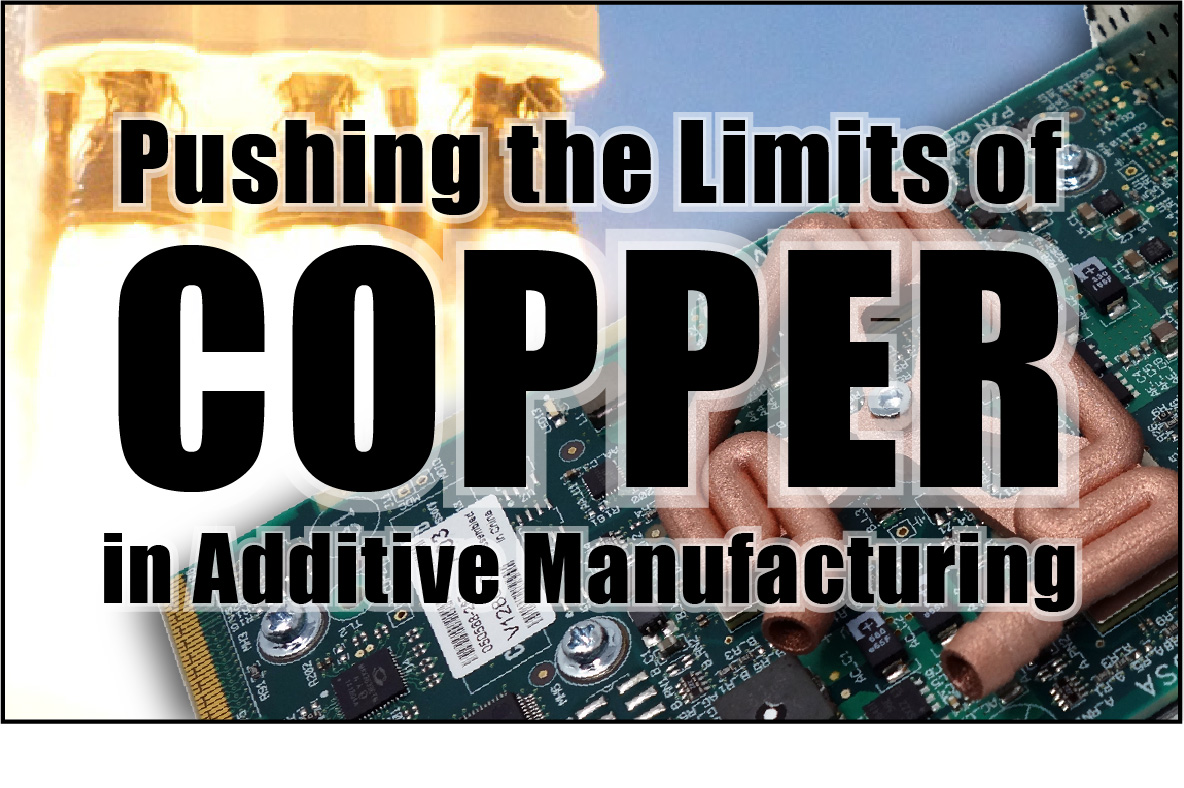 We invite our readers to attend Deep-Tech Showcase's "Pushing the Limits of Copper in Additive Manufacturing" webinar on Wednesday, November 2 at 11am (ET). This live webinar will feature technical experts from NASA, 3D Systems, and Elementum 3D.
Plan on walking away from this webinar with a clear understanding of the most current technology development and real-world solutions to copper material/printing process development and copper applications in the rocket propulsion and thermal management industries.
Plan on walking away from this webinar with an overview on valuable real-world insights into the ever-widening capabilities of copper in an additive manufacturing environment and its impact on rocket propulsion and thermal management applications.
An interactive Q&A session will follow.
Key takeaways:
Learn why AM copper has emerged as a highly desired material in rocket propulsion and thermal management.
Understand how revolutionary advances in material/printing process development combined with innovative part design have made the near-impossible goal of printing AM copper applications possible.
See real-world examples of new and innovative AM copper applications.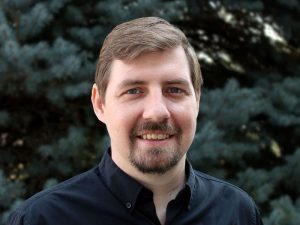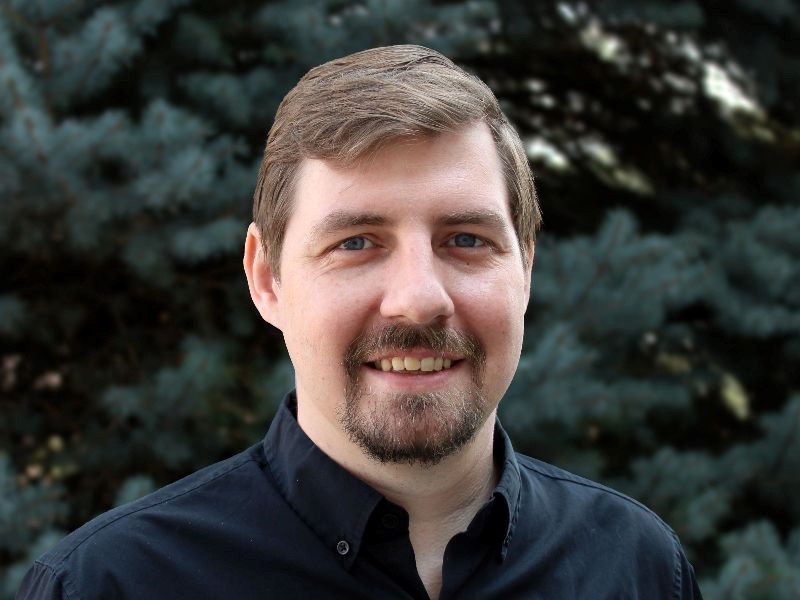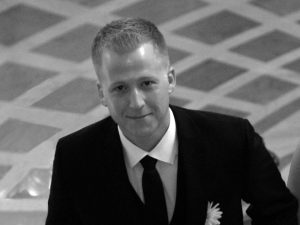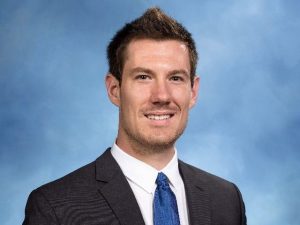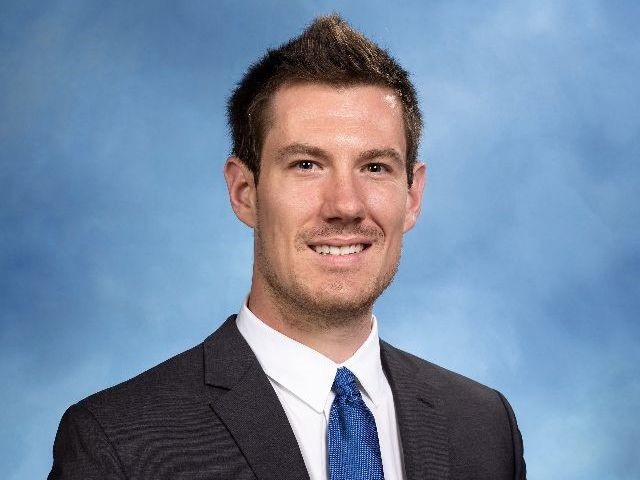 Meet our Newly Appointed COO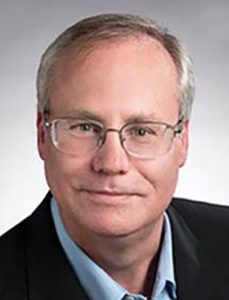 Elementum 3D is pleased to announce it has hired Thom Stalcup as chief operating officer (COO). Mr. Stalcup was recently VP of global operations and module engineering at Solexel, a Photovoltaic company.
Stalcup is an accomplished executive manager with more than four decades of experience delivering high-profile projects and initiatives in the computer, consumer electronics, solar, and construction industries.  His broad background includes experience in operations, engineering, program management, manufacturing, and supply chain in startup through Fortune 500 companies.
Elementum 3D is the fifth technology startup he has participated in. Previously, he held roles at four startup companies—two in the computer hard disk drive industry, along with consumer telecommunications and solar industry startups. He is passionate about forming partnerships with customers and suppliers to support aligned business goals.
"I am delighted to join Elementum 3D. I believe groundbreaking metal powder technology pioneered by Elementum 3D will accelerate the adoption of additive manufacturing across many industries. Our rapidly expanding product offerings are broadening our ability to solve customers' demanding applications. I look forward to working with everyone at Elementum 3D to strengthen our product offerings and support our existing and new customers."
Join us at FormNext 2022!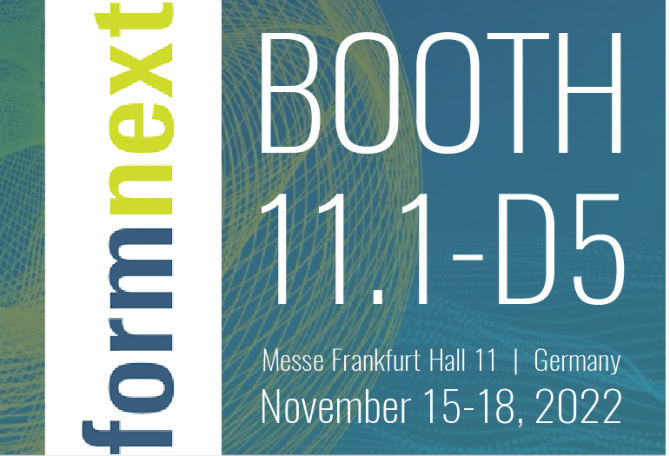 Our team of materials experts are excited to exchange ideas with attendees at Formnext, the world's leading Additive Manufacturing (AM) trade fair. With about 800 exhibitors and more than 50,000 sqm of gross floorspace, Formnext 2022 is the perfect event to find solutions to ingenious part concepts in an additive manufacturing environment.
Please contact us for complementary tickets if you are planning on attending the event. Formnext 2021 will be held at Messe Frankfurt Hall 11 on November 15-18 in Frankfurt, Germany. We look forward to seeing you at our booth – 11.1-D54.
Elementum 3D Career Openings

REM Surface Engineering – The surface finish experts

REM Surface Engineering and Elementum 3D first crossed paths at Rapid+TCT in 2018.
Justin Michaud, President and CEO of REM, attended a talk given by Jacob Nuechterlein, Founder and President of Elementum 3D. Jacob was presenting on the novel approach to additive materials the company was developing. While this was an interesting subject to Justin, what really caught his attention was how well Jacob knew his material — so well that when the A/V system cut out, he just kept going. Describing the slides his audience would see had the screen continued working, Jacob carried on with his presentation, with only his words and his knowledge keeping the audience captivated. Justin was impressed by both the technology and the man behind it, and an early alliance was formed.
REM Surface Engineering has been in the metals industry for 57 years. One of the secrets to REM's success has perhaps been their adaptability to the changing needs of the industry they serve. When Justin first encountered metal in additive manufacturing (AM) he knew he needed to learn more about this developing field and how REM's technology could impact this. He quickly discovered that metals produced in AM are a completely different animal than cast/wrought products. Working with various aerospace industry partners and NASA Marshall Space Flight Center (MSFC), REM began learning how their surface finish improvements could be tailored to suit the needs of the AM industry.
Elementum 3D is, of course, a much younger company, formed in 2014 as an AM materials R&D company. The primary focus of Elementum 3D's work is developing powder feedstocks with the goal of expanding the library of printable alloys available in the industry. A6061 — one of the most widely used aluminum grades in traditional manufacturing but known to crack extensively in AM — was an early target of Elementum 3D's efforts
Justin reviewed several materials in the early stages of research and Elementum 3D's aluminum alloy A6061-RAM2 was selected to be the subject of REM's first Air Force Phase 1 SBIR proposal.  REM had experienced issues with L-PBF AlSi10Mg in the form of sub-surface porosity which limited the achievable surface finish and mechanical performance of printed parts. Though A6061-RAM2 has an excellent as-built surface finish and low porosity on its own, REM developed a process to further optimize the finish of this material, helping to maximize its material properties. NASA Jet Propulsion Laboratory (JPL) subsequently adopted A6061-RAM2 as a primary material for L-PBF use and implemented REM's developed surface finishing process. Through REM's work with NASA JPL, A6061-RAM2 materials are now being evaluated for use in spacecraft.
To move into the AM market, REM had to adapt to new standards. Justin knew that REM's technology had to change to meet this need, and through experimentation developed new process technologies capable of removing 0.020" (500 µm) or more in a single process to address the more significant surface roughness as well as the near surface defects that are present on AM components. This development was a significant departure from REM's standard process technology for traditionally manufacturing components which typically only requires 0.0001 – 0.0004" (2.5 – 10 µm) to produce an ultra-low roughness surface.  AM printed parts have a typically granular and wavy surface, and the first step is to eliminate this granularity and reduce this waviness using a chemical process to bring the surface finish closer to that of a machined part. Once this is achieved, a chemical-mechanical process is employed to gradually and gently perfect the finish while maintaining the complex geometric features achievable using AM.
One of the biggest issues with AM production has always been surface finish. While dialing in parameter settings and improving the printability of metal powders is Elementum 3D's forte, obtaining a near-perfect surface finish is REM's. The marriage of these technologies has created an unparalleled surface finish in A6061-RAM2. "REM has worked with a number of AM-based aluminum alloys and the material that we have found to consistently have the best surface finishing potential is Elementum 3D's A6061-RAM2 due to its high subsurface density." Justin says.
To best illustrate the combined effect of our technologies, E3D and REM have partnered in producing and treating A6061-RAM2 LPBF manufactured piston heads and cylinders. The delicate and complex geometry of the parts is perfect for demonstrating how precisely material can be removed without altering the part itself. Below is an untreated piston head and cylinder as they are removed from the printer. We will share photos of the treated and finished parts in th November Momentum.