Researcher at Transylvania University demos 3D printed 2-stroke engine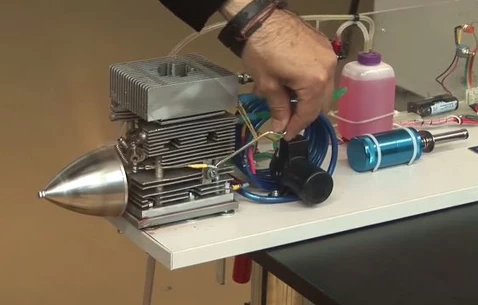 Valentin Stamate, a researcher at the Transilvania University of Brașov, Romania, has demonstrated a prototype two-stroke engine, 3D printed in 3 different metals. Stamate believes the 3D printed engine to be the first of its kind in the world, and hopes that the production method serves to pave the way for larger 3D printed engines.
10 rpm from 10 3D printed metal parts
The engine is capable of achieving 10,000 revolutions per minute and is cooled by an electric motor. At 10 cubic centimeters, the engine would be able capable of propelling small model planes or, if scaled correctly, ultralight aircraft.