Rolls-Royce to Fly Largest 3D Printed Part Ever Flown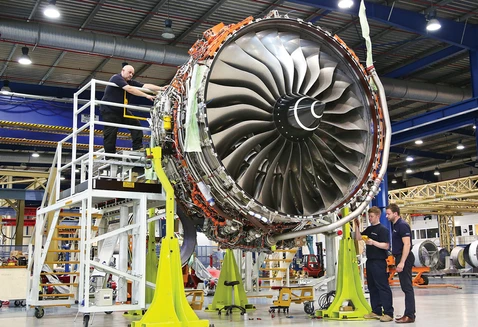 GE has already made enormous strides in industrial 3D printing by opening a mass additive manufacturing facility to produce the 3D printed fuel nozzles for its advanced LEAP jet engines. Competing with GE, and reinforcing the global industrial 3D printing market, Rolls-Royce has announced that it will flight-test what it claims to be the largest 3D printed aerospace component to ever power an aircraft.
Incorporated into its Trent XWB-97 engine, the UK aerospace manufacturer and defense contractor has 3D printed a titanium structure that measures 1.5m in diameter and 0.5m-thick. The front bearing housing contains 48 aerofoils and was manufactured using Arcam's electron beam melting technology, as the result of research performed with University of Sheffield and the UK's Manufacturing Technology Centre.