September 2020


Two US Air Force events select Elementum 3D as a top innovator
The U.S. Air Force has a history of fostering innovative solutions. Their AFWERX "Base of the Future" challenge and Advanced Manufacturing Olympics events are the latest means to generate transformative opportunities within advanced manufacturing. Elementum 3D was honored to be invited to participate in both events with two different materials.
The AFWERX "Base of the Future" challenge was held on July 28-30, 2020. We entered our A6061-RAM2 material and it was selected by the Air Force evaluation team to move to the next phase of the challenge, with the team stating our RAM technology has the potential to modernize the warfighter quickly. The mission of AFWERX is to connect diverse, innovative members from industry, academia, and government to create capabilities and prototype opportunities for the U.S. Air Force.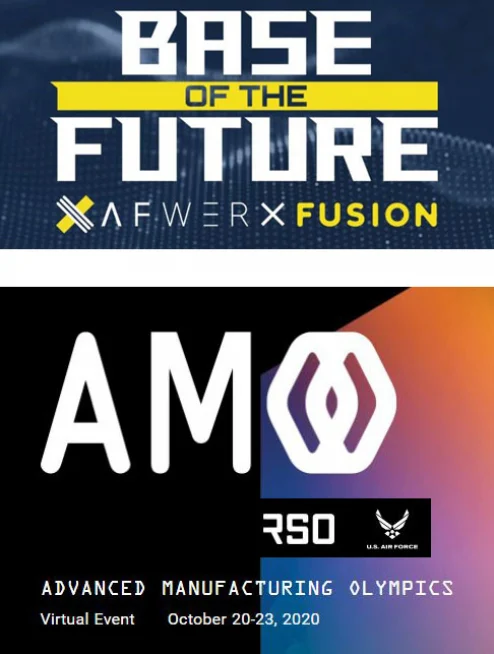 Team Elementum 3D is one of the 10 finalists in the inaugural Advanced Manufacturing Olympics (AMO) Event, hosted by the Air Force's Rapid Sustainment Office (RSO). Our event is the "Materials Hurdles" challenge. Competing materials include new aluminum, polymer, and hybrid materials for making AM parts. We entered our A7050-RAM2 product as the material capable of fulfilling the event's goal of seeking and testing the capabilities of 3D printed components for use in demanding Air Force conditions. Winners will be announced live during the event – October 20-23. Grab your free tickets and join us virtually!

A6061-RAM2 & A1000-RAM10 fatigue data points match up nicely
Fatigue is a type of mechanical failure that is caused by cyclic stressing of a part. Testing a material's fatigue strength is especially important to the end use applications for the material. This data is utilized to ensure that critical structural parts are designed, fabricated and employed within the material's strength limitations.  
Elementum 3D has been diligently studying the fatigue characteristics of our family of aluminum RAM materials. The data shown below provides a characteristic insight to how A6061-RAM2 and A1000-RAM10 behave in uniaxial fully opposed fatigue.
The results of the findings further strengthen the validity that A6061-RAM2 can be used as an additive manufacturing substitute for aluminum alloy 6061-T6. It is compared with data from the AA6061-T6 MMPDS-04 data. Notice that our A6061-RAM2 data follows the MMPDS data very closely.
Since A1000-RAM10 is a new material, there is no comparison. An interesting point to make about A1000-RAM10 is that the data resembles an asymptotical approach to a fatigue endurance limit near 17ksi stress. The concept of an endurance limit is explained by; regardless of the number of cycles impressed on the part, the material will not fail due to fatigue below the endurance limit stress. This is typical behavior for many steels but is notably atypical for aluminum alloys.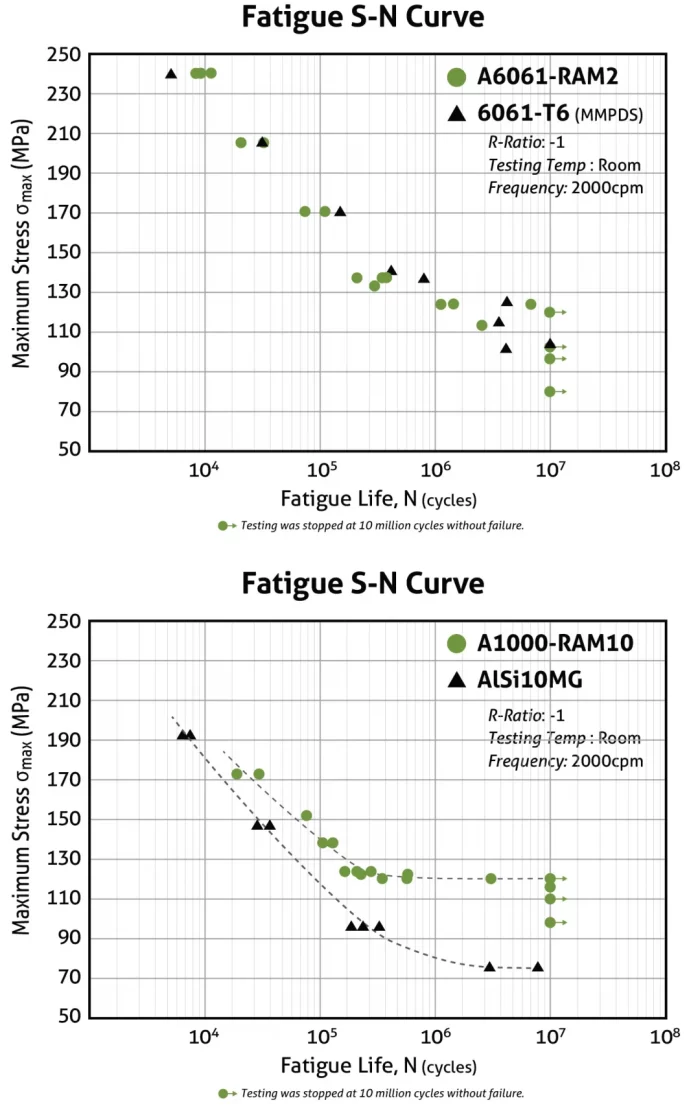 Printable high ceramic 6061 is on the horizon
Elementum 3D is pleased to provide a A6061-RAM10 sneak-peek, our newest material. Our patented reactive additive manufacturing (RAM) technology has enabled the development of an aluminum 6061 high ceramic metal-matrix composite (MMC) powder to be used on laser powder bed fusion platforms. The beauty of A6061-RAM10 is its ability to retain the excellent printable speed and surface finish of our popular A6061-RAM2 aluminum alloy, while surpassing A6061_RAM2 and wrought 6061-T6 in key properties the aerospace, automotive, and defense industries are demanding.
A6061-RAM10 is considered an aluminum MMC because it combines the versatility of a lightweight material that has good strength, ductility and toughness with the high strength, hardness, stiffness, and wear resistance of ceramic reinforcing phases. Aluminum MMCs are in high demand for applications that require high elastic modulus and specific strength combined with extreme wear resistance, thermal conductivity, good retention of strength at temperature, and low CTE.
Performance, efficiency, and familiarity is the driving force behind the development of A6061-RAM10. Find us on the web at elementum3d.com to learn more about how we can inspire you to print your existing and future MMC ideas.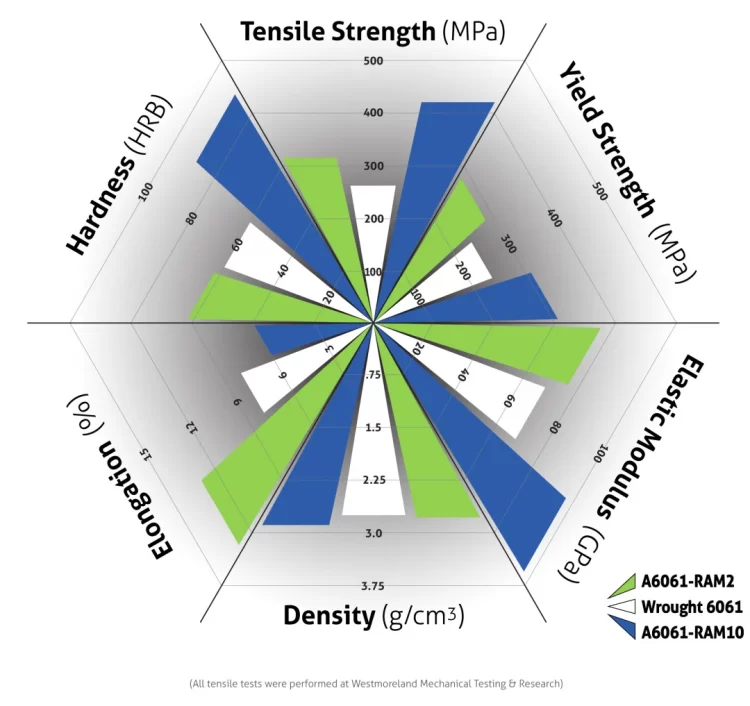 RAM patent acceptance expands

Elementum 3D is proud to announce we have been awarded patents through the European and Japan trademark offices for our core technology – Reactive Additive Manufacturing (RAM). They join Canada, Australia, and the United States, each of whom awarded us a patent earlier this year. Moreover, in July 2020, the Australia trademark office granted us two divisional patents related to the parent patent.
Our patented RAM technology offers many advantages which were listed in Momentum Q1/2020, but the greater impact of having our novel technology patented is validation. It helps to build customer confidence in our ability to develop and supply quality metal powders such as aluminum 1000, 2024, 6061, 7050, 7075 and nickel superalloy 625, 718, Rene 80. Beyond these benefits, we are convicted to advance the performance of additively manufactured parts and applications beyond what has been imaginable, enabling the growth of not only the AM industry but manufacturing as a whole.

Cybersecurity certification is top priortity
Cybersecurity is extremely critical to the digital age in which we live. In fact, October has recently been designated as Cybersecurity Awareness Month.
The rise of digital manufacturing, which includes additive manufacturing, is transforming how products are being designed and produced. That increase is also impacting the vulnerability of everyone's digitally integrated manufacturing systems, including companies working with the US Department of Defense (DoD).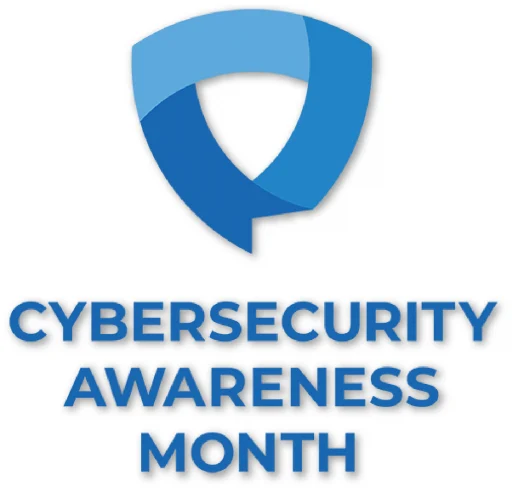 Cyber-attacks pose significant threats to national security. For this reason, the DoD established the Cybersecurity Maturity Model Certification (CMMC) on January 31, 2020. CMMC is a unified cybersecurity standard directly affecting over 300,000 companies in the DOD supply chain. Obtaining certification is required for contractors and third-party contractors to bid on DoD contracts. 
Elementum 3D is dedicated to complying with the DoD's cybersecurity standards to secure future projects. We have made significant progress in complying with CMMC procedures and technical requirements over the past five months and are confident in our ability to achieve certification in advance of the yet to be determined deadline.

As Elementum 3D builds momentum, so has our need to grow our amazing team. Placing team members in positions fitting their unique talents and expertise has made it possible to grow our materials deliveries while continuing to introduce new and innovative products and services.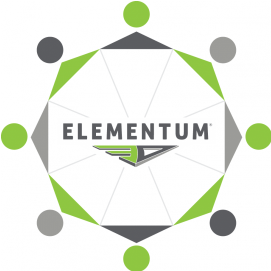 PROMOTIONS
Alex Leterneau  – AM Technician III
NEW HIRES
Jason Garner – Additive Manufacturing Technician
Derek Harris – Engineering Technician