SmarTech Study Says Market Entering Period of Renewed Growth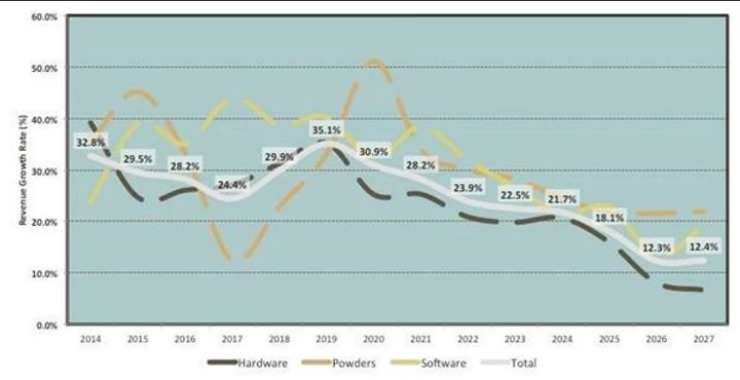 CHARLOTTESVILLE, Va., April 04, 2018 (GLOBE NEWSWIRE) — Industry analyst firm, SmarTech Publishing has issued its latest metal additive manufacturing market research report, "Additive Manufacturing with Metal Powders 2018." The report found that industry revenues resulting from hardware, materials, and software grew 24 percent in 2017 to exceed $1B for the first time, and that there is an increasingly positive long-term outlook based on the current environment which will reach $9.3B by 2027.
The perceived slowdown in the metal additive manufacturing industry which was observed in late 2016 through the first half of 2017 appears to have been an anomaly powered by rapid competitive changes. SmarTech's research found that the metal additive manufacturing market powered ahead in the last half of 2017 and is now poised for even larger growth for the future.