June 2023


JPL qualifies Elementum 3D A6061-RAM2™ material for flight hardware production
The quest for new materials for use in space exploration has found success in additive manufacturing.
On April 21, 2021, NASA released two technical standards: NASA-STD-6030, Additive Manufacturing (AM)  Requirements for Crew Spacecraft Systems, and NASA-STD-6033, Additive Manufacturing Requirements for Equipment and Facilities Control. The sole purpose of these standards is to integrate AM into the development and manufacture of flight hardware to reduce cost, optimize mission capabilities and advance aeronautic applications.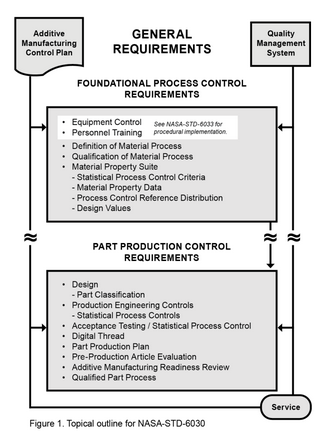 Fast forward to 2023, NASA/JPL recently announced that they have established a flight-qualified process for producing hardware using metal AM materials. A6061-RAM2™ and Ti64 are the first materials approved for the infusion of AM technology into spacecraft and rovers. The manufacturing of flight hardware using a qualified additive manufacturing process are conducted at JPL's additive manufacturing center. The rigorous qualifying process satisfies the NASA-STD-6030 requirements. The QMP ensures a consistent process using specified controls of the raw material feedstock and an evaluation of the process capability for each AM machine, all which are documented in a configuration controlled QMP record.
Elementum 3D is thankful for NASA/JPL. Their relentless drive to advance the complexity of spaceflight hardware is setting the bar for the rest of the AM community. Their uncompromising approach to quality is what all AM disciplines need to strive for to produce greater AM adoption.
We've updated the IN625-RAM2™ datasheet
The Elementum 3D team continues the improve its products for the ever-changing additive manufacturing landscape. The updated IN625-RAM2™ datasheet adds new high-productivity print parameters to provide optimal parts production needs for any customer. The RAM constituents added to IN625 add a yield strength boost for as-printed parts allowing for quicker parts development and production without needing heat treatment. The team has also developed 60µm parameters that yield higher surface finishes than the previously offered 40µm parameters.
Here are the updates:
The addition of multiple layer thickness printing parameters
Mechanical properties at different layer heights
Density
Surface finish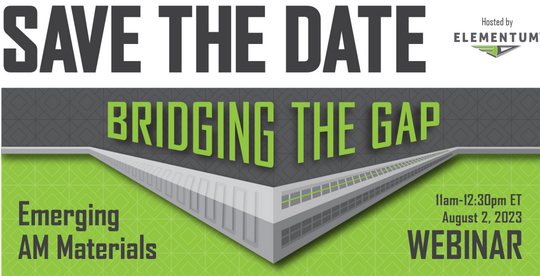 Are you interested in knowing…
if there is a suitable additive manufacturing (AM) material that can perform at temperatures above 1000°C with exceptional tensile, creep and dispersion performance? Or what are the next high-quality metal alloy and refractory powders being developed to fill the gap between having a revolutionary application concept and achieving printability of the next advancement in medical, energy, automotive and aerospace? If so, save the date on your calendar and register for the Emerging AM Materials webinar to learn what's next in AM material development.
The 1.5 hour "Bridging the Gap" webinar will include presentations from four of the top AM material experts in the world and a 20-minute Q&A round table discussion following the presentations.
Gain material insights on…
Space Robotics
Extreme environment
Magnetic performance
Carbide cutting tools and gears
Metal matrix composites
Oxide dispersion strengthened (ODS) alloy design
Refractory, aluminum, and copper alloy design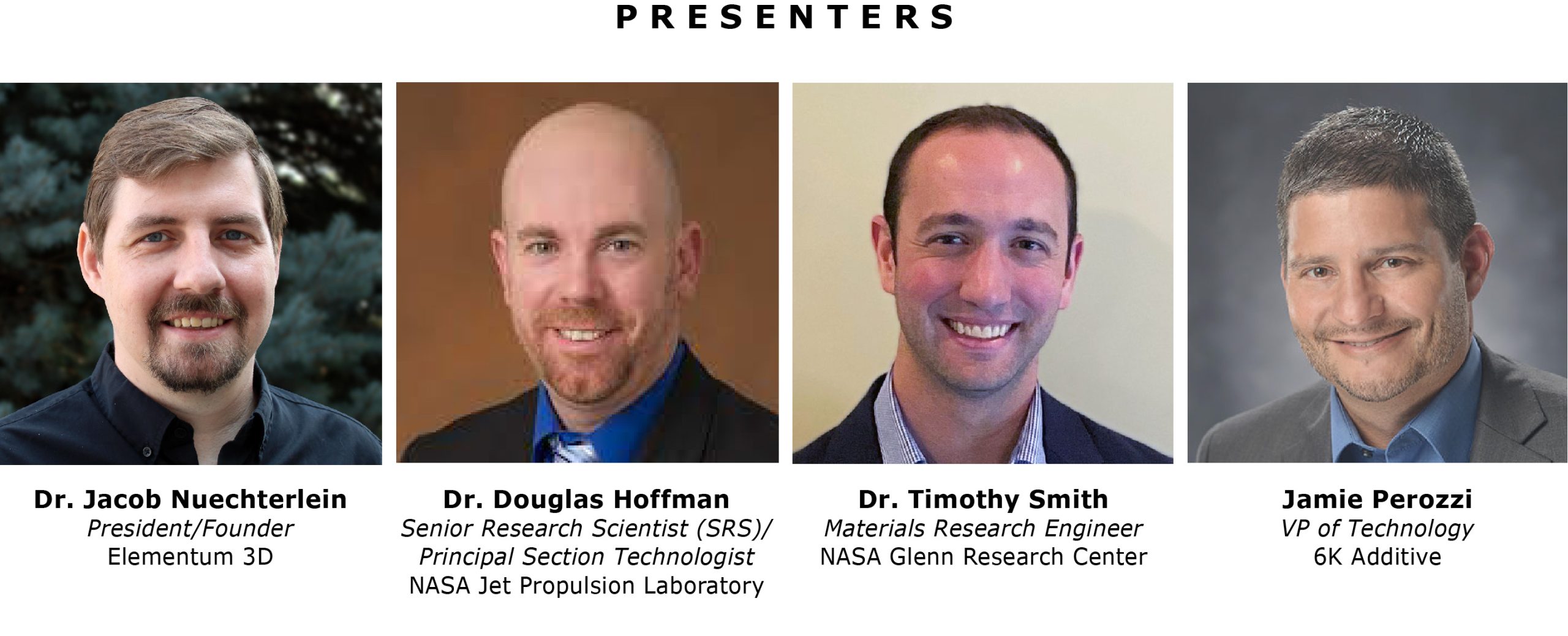 TRADESHOWS
SEMICON West: July 11-13  |  San Francisco, CA USA  |  Booth share with 3D Systems
FORMNEXT – November 7-10  |  Frankfurt, Germany  |  Booth 11.1-C62