November 2022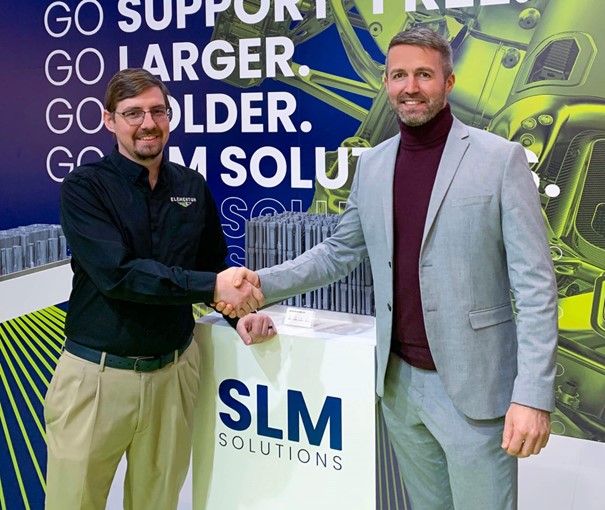 Lübeck, Germany – November 29th, 2022. Metal-based additive manufacturing requires a need for collaboration between hardware OEMs and material providers to work together to solve for their customers' problems. SLM Solutions recently announced the record-breaking NXG XII 600E and a flexible manufacturing solution, providing an answer to some of the biggest challenges of the AM industry regarding build envelope limitation. However, the lack of material options still lingers and is key to unlocking high-performing parts with high-performance material requirements. The aerospace and space industries are eager to integrate new materials but have faced various challenges with difficult-to-print, highly sought-after, alloys that are prone to cracking. Nevertheless, they are used due to their versatility, high strength, and corrosion resistance. A real pain point for the hyperactive aerospace industry.
SLM Solutions and Elementum 3D collaborate to solve these challenges by designing exclusive aluminum alloys 2024 and 6061 or aerospace grade 7050 and 7075 for SLM® technology in 2023. In this way, both companies are teaming up to further enhance material offerings on the 12-laser technology used to print end-use parts traveling to space. Elementum 3D's RAM technology ensures safe processing and successful outcome of additively manufactured parts with these difficult-to-print materials and therefore opens completely new possibilities in terms of component size, processing speeds, and material properties.
Fortius Metals has licensed Elementum 3D's powdered materials to supply innovative wire for welding and metal 3D printing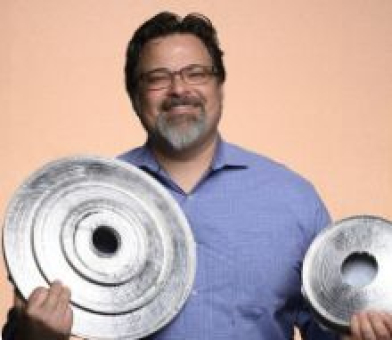 Fortius Metals, a hybrid materials supplier/contract manufacturer, is a spinoff of Elementum 3D. Fortius has licensed Elementum 3D's powdered materials to bring to market their novel feedstocks in a wire format for use in 3D printing and welding.
"Jacob Nuechterlein, Elementum 3D CEO, had the idea of being a hub and spoke, so the core technology could create many other opportunities, of which Fortius is one," says Jeff Lints, Fortius Metals CEO. "The same metallurgy, the same benefits that they apply in a powder material for laser powder bed fusion, we make it into a wire format for welding and the next big wave of metal 3D printing."
With Elementum 3D as a minority owner, Fortius launched with $1.4 million in seed funding and is soon to announce a priced seed round with a leading venture firm based in Europe. "We are getting pre-approval for a foreign investor in a U.S. company, because we anticipate defense contracts," says Lints.

TRADESHOWS
American Aerospace & Defense Summit – December 7-8  |  Glendale, Arizona USA
SPEAKING EVENTS
TMS 2023 Annual Meeting & Exhibition (The Minerals, Metals, and Materials Society) – March 19-23, 2023  |  San Diego, California USA  |  Presentation Title: Using analytical solidification models to solve solidification cracking in laser powder bed fusion processed Ni-based alloys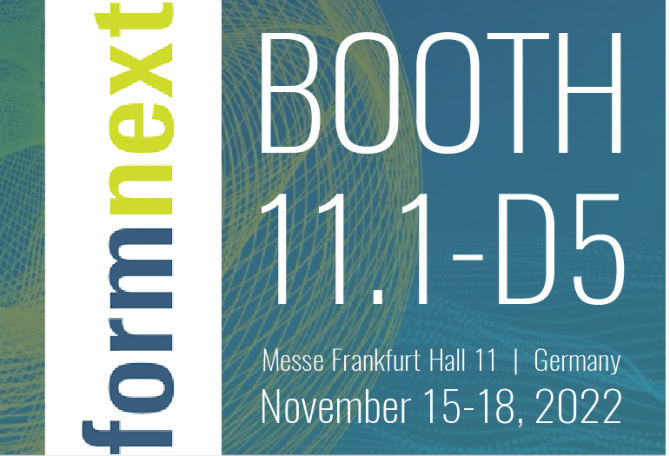 Our team of materials experts are excited to exchange ideas with attendees at Formnext, the world's leading Additive Manufacturing (AM) trade fair. With about 800 exhibitors and more than 50,000 sqm of gross floorspace, Formnext 2022 is the perfect event to find solutions to ingenious part concepts in an additive manufacturing environment.
Please contact us for complementary tickets if you are planning on attending the event. Formnext 2021 will be held at Messe Frankfurt Hall 11 on November 15-18 in Frankfurt, Germany. We look forward to seeing you at our booth – 11.1-D54.