September 2018


Aluminum 6061 gains traction with aerospace applications
Ball Aerospace, spacecraft and payload pioneers, offer the world a brief glimpse into the successes they are having with our additive aluminum 6061 material. Photos display Ball part designs printed using our groundbreaking AL6061-RAM2% product. Parts were printed by Incodema3D, LLC, a leader in direct metal 3D printing.
"We are overjoyed with Ball Aerospace and Incodema3D's initial results using our materials. These results support our initiative of enhancing aerospace, space and other industry components by providing efficient production quality AM materials that are comparable or can exceed wrought alloy properties," said Dr. Jacob Nuechterlein, Founder and President of Elementum 3D.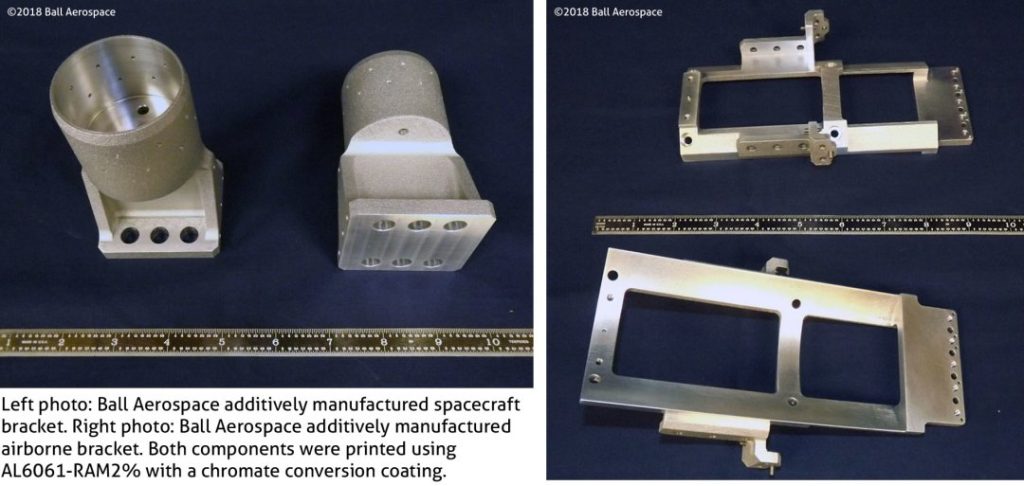 ---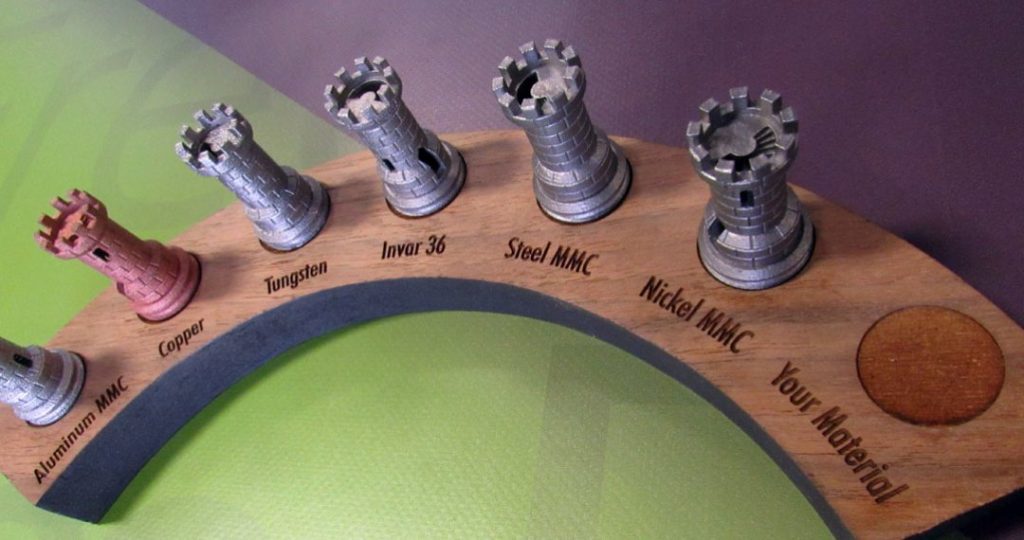 "Your Material" material is now available!
"Your Material" goes beyond Elementum 3D's ability to expand the additive manufacturing (AM) materials library with previously unprintable advanced metal alloys and metal ceramic composites. RAM technology combined with solid understanding of materials and how they interact makes it possible for us to tailor material compositions and properties to meet your specific application requirements. Having the freedom to customize a specialized material composition and set optimal property levels for your component can provide you with a competitive advantage in performance, production costs and speed to market.
Our #1 goal is to provide AM materials and properties freedom, so you can take full advantage of the design freedom benefits AM offers, making it possible to significantly increase product performance, boost sales, gain market share and increases brand loyalty.
Please visit our new "Your Material" web page if you are interested in a specific additive material and/or optimizing new/existing component properties.

An inside look at how AM Aluminum 6061 is made possible with RAM technology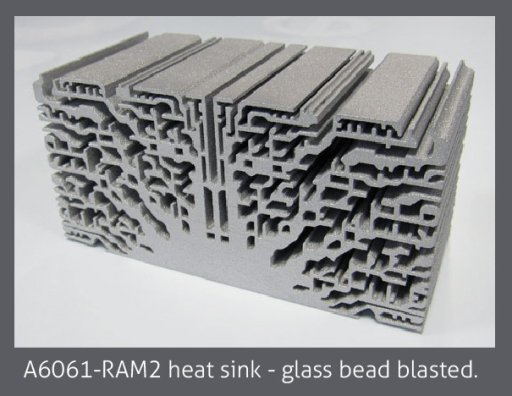 Six months ago, Elementum 3D released the highly desirable aluminum 6061 alloy to the public, proving that commercial alloys are suitable for production of high quality components with current additive processes. As of 2017, only about 12 metal alloys were widely used for laser powder bed fusion (L-PBF) AM processes. The limited selection of proven materials for additive manufacturing restricts its strategic and economic advantage over traditional manufacturing techniques for many applications. High strength aluminum grades have been especially problematic for fusion AM processes. Many desirable aluminum alloys including 2024, 6061, and 7075 suffer from solidification issues including hot tearing during L-PBF AM that results in parts with very poor mechanical properties.
Elementum 3D has utilized innovative reactive additive manufacturing (RAM) technology to introduce new commercial aluminum alloys and high-performance metal matrix composites for use with existing additive manufacturing equipment. RAM utilizes exothermic chemical reactions to… READ MORE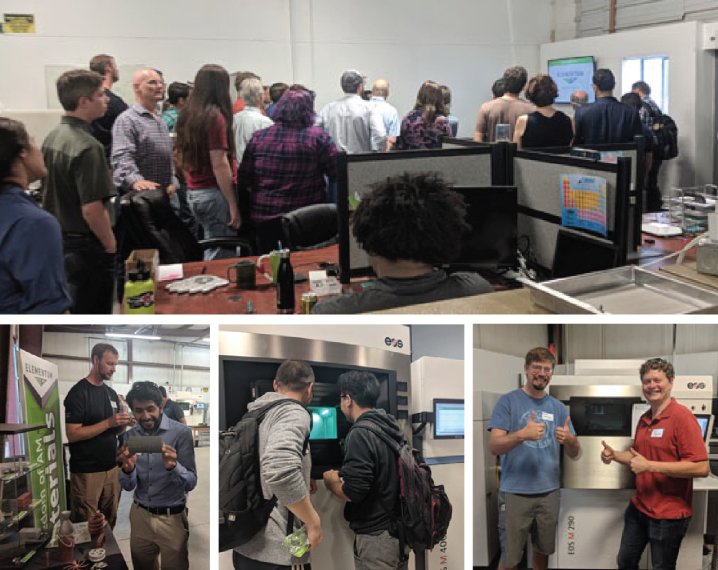 Facility tours captivate visitors
Elementum 3D hosted the Rocky Mountain Materials Research Society's (RM-MRS) May meeting. Attendees included 37 visitors from the area including university, industry, and national labs. Visitors toured our facility and learn more about additive and materials advances in the industry.
We also hosted two tours for the Colorado School of Mines' Manufacturing & Materials Joining Innovation Center. Attendees enjoyed learning how their research projects relate to additive manufacturing.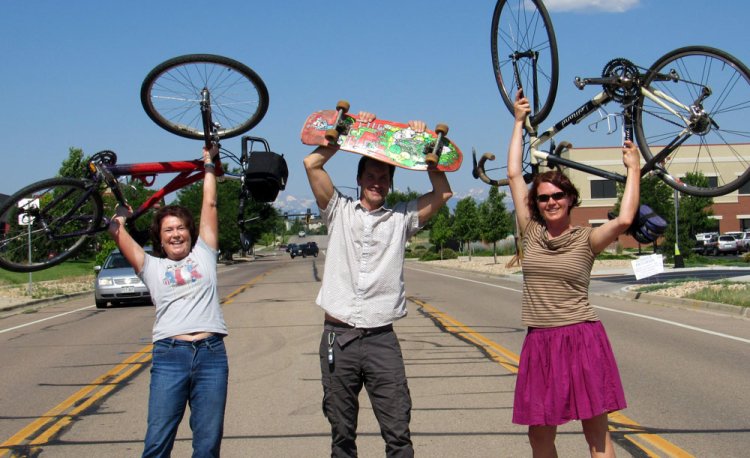 Bike/Skateboard to Work Day celebrated
Employees (left to right) Nadine Archuleta, Patrick Callard and Christina Haley show their excitement from participating and completing the Denver regional Bike to Work Day event. Patrick had to resort to his skateboard after realizing his bike had a flat tire.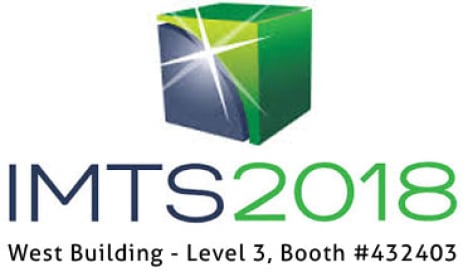 Visit us at IMTS in Chicago
The International Manufacturing Technology Show (IMTS), runs from Sept. 10–15 at McCormick Place in downtown Chicago. It's one of the largest industrial trade shows in the world, with more than 2,400 companies exhibiting and more than 115,000 people registered to attend. We are excited to be an exhibitor in the Additive Manufacturing (AM) Pavilion (West Building – Level 3, Booth #432403) and look forward to introducing you to AM materials freedom. Please contact us for complementary tickets if you're planning on attending the event.

Is additive manufacturing mature enough to positively affect the supply chain process?
Additive manufacturing (AM) is still in its early growth stage and some industries don't see how it could fit in with their supply chain process, especially when they don't have access to comparable materials in AM. We regularly work with customers interested in opening up and de-risking the adoption of AM technology for supply chains.
Contact us with your thoughts on this question and we will respond to you directly.

With additive manufacturing in oil and gas, the future starts now (Link no longer available)

Meet our team and learn more about how and why we are passionate about developing superior metal-based materials and parameters for additive manufacturing.
OPEN HOUSE VISITS
All are welcome to drop by our Erie, Colorado facility on the second Friday of any month from 4 – 6 pm.
TRADE SHOW VISITS
September 10 – 15 IMTS 2018: Chicago IL, Booth #432403
October 9 – 11 Aluminium 2018: Dusseldorf, Germany, Booth #10/C07
November 13 – 16 FormNext 2018: Frankfurt, Germany, Booth #TBD